Feel Good Friday with Shannon and Brian
Mix 98.7 has teamed up with Krispy Kreme to give you the chance to treat your colleagues to a Feel Good Friday by nominating your workplace for a delivery of irresistible Krispy Kreme doughnuts and coffee.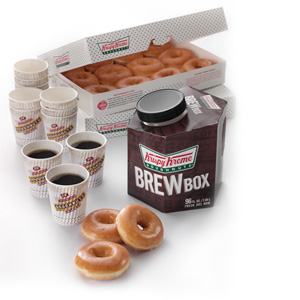 Let Shannon and Brian give you a Feel Good Friday!
To have doughnuts and coffee delivered to your workplace, all you have to do is register your details on the form below and winners will be chosen at random each week,with deliveries taking place every Friday.
So fill in your details below and make Friday a doughnut day at your work.