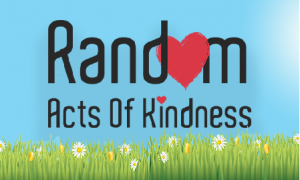 Shannon and Brian from The Morning Mix think we all need a little love and kindness so we want to start spreading it, one person at a time, with Random Acts of Kindness.
If you know anyone who needs some love – it can be cheering for a local sports team at their game, volunteering for an organization you love, sending flowers to a sick friend in the hospital, writing a card to a kid who needs encouragement or just mentioning someone making a difference in your community that you want people to know about– WHATEVER it is, tell us about it and join in on our Random Acts of Kindness.
Simply CLICK HERE to email Shannon and Brian to tell us about why you or someone you know needs some Morning Mix love. When you email make sure you include your name and phone number and how you'd like us to share some kindness.